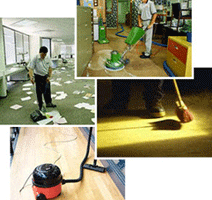 It keep your employee's happy and motivated and makes a huge impression on your guests and clients.
KKK&Z
caters to the needs of the smallest business to the largest corporations. We provide Professional cleaning services for small and medium size offices All over the Qatar. Additionally, we can provide contract workers for estate agents, showrooms, restaurants and Shopping Malls Outlet's.
KKK&Z
Cleaning staffs are trained and experienced but will always ready to follow your specifications and instructions.In order to ensure that all your requirements are met, we hold regular meetings with our customers, usually in the early stages of the contract.
about KKK&Z Commercial Cleaning
Office, clinics, restaurants, bars, shops, hotels, warehouses, exhibitions Cleaning: vacuum, mopping, dusting, polishing the furniture, removing rubbish, Normal dirt, heavy dirt, regular cleaning